Luxury Coach
Comfortable seating for 10 - 14 passengers

Make business travel more productive with on-the-road meetings, or add more fun to your celebration by getting the good times rolling on the way. Lindsey's luxury coach includes all of the amenities of a traditional limousine.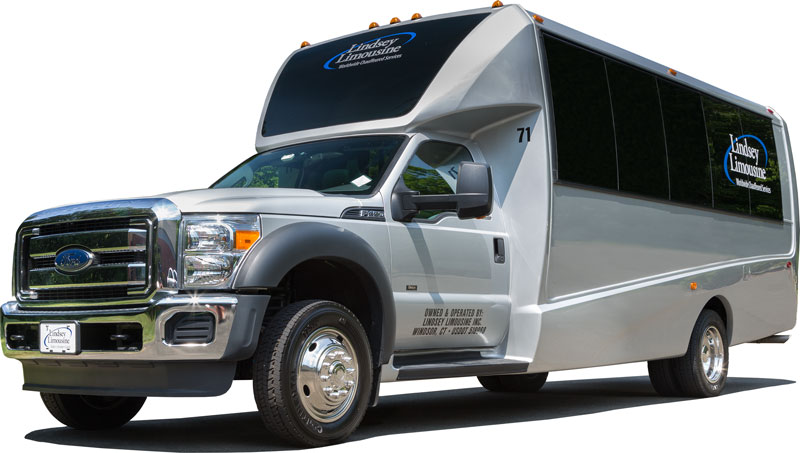 Virtual Tour:
Fits 14 Passengers with Luggage
×14
×2
×7
×7
Ready to reserve your Executive Sedan?
or call 860-289-LIMO (5466)
What People Are Saying About Lindsey Limousine
"John Miller (our driver) went above and beyond to make sure our very time-sensitive travel (live TV interviews) went off without a hitch. We got a flat tire and John very professionally and safely got us to our first destination and arranged for a replacement car to be ready for us before travel to our second destination. Very happy and impressed."
"The level of service was great. The driver took care of the luggage, was attentive to temperature comfort in the car, and was friendly without being obsequious."
See More
Choose a different vehicle from our fleet: