Luxury SUV
Comfortable seating for 3 - 5 passengers

When quality is of utmost importance, enjoy the reliability of an SUV married with the elegance of a luxury vehicle. Whatever the weather on the outside, you'll be safe and well taken care of inside our late-model luxury SUVs.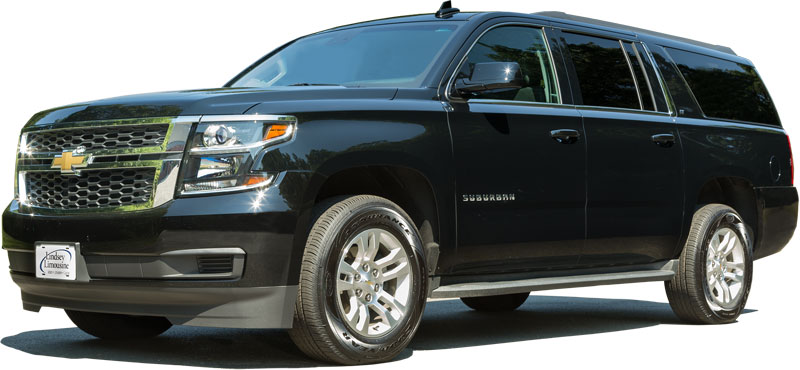 Fits 5 Passengers with Luggage
×5
×2
×3
×2
Ready to reserve your Executive Sedan?
or call 860-289-LIMO (5466)
What People Are Saying About Lindsey Limousine
"Driver was great! Got our group to the destination safe and on time in a nice clean vehicle. Took the stress out of getting through NYC traffic."
"Our chauffeur was very pleasant and helpful re: places to eat in the Clearwater Beach area. Very pleasant, sociable man. Made the time go fast from the airport to our hotel. Our driver was there when we got off the escalator, and we were on the beach 45 minutes later."
See More
Choose a different vehicle from our fleet: